I was invited by the Kawartha Chamber to participate in a panel discussion on social media marketing.
The panel of experts were fantastic including:
Mallory Graham, Rosey's Trading Post & Marketing Strategist and
Matt Stimpson, We Design Group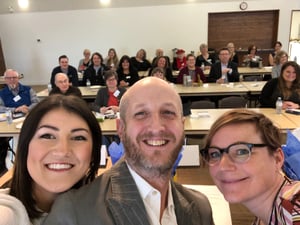 Each of us brought a different angle and perspective to the discussion.
Some of the key takeaways,
Do-it-yourself or Outsource
It takes a lot of time and energy to DIY your online marketing. It can be done but it can be a full time job in and of itself. Outsourcing puts an expert team at your disposal and their knowledge from working it with other cases cascades on to your business.
SEO, Analytics & Hashtags
All very important to be able to attract people to your site and monitor what is performing well, or not so well.
To read the full summary of the discussion, click here