Landing a big company and becoming its supplier can increase revenue substantially. Not only does it help create immediate revenue, but for the future, you can get different large companies as they can see you were partnered with a big one previously.
Becoming an approved seller for a large company is not an easy task, it comes with challenges. Today, we will look at steps that small companies can take to land their first big company.
Step 1: Company Defines Need For Product/Service
The need of a company can fall under the direct spend or indirect spend. The company defines the need for a product or service in this phase nonetheless. Components, hardware, and raw materials are examples of commodities and services that are directly incorporated into the creation of a product would be considered direct spend. On the other hand, indirect expenditure refers to items that aren't directly used in the production of a product, such as televisions, tools, seating area, office equipment, and custodian services.
Step 2: Supplier Discovery Leads To A Shortlist
Big corporations will conduct online research to learn more about who you are, what you do, your unique selling proposition, and how it benefits your customers. Certain qualities are looked for in your company to receive a request for quote (RFQ) such as:
Capabilities
Detailed Product Specs
Quality Certifications
Ownership/Diversity Status
Contact Information
Product Images
CAD Models
Industries Served
Geographic Footprint
White Papers
Based on the following information researched by the company, buyers will create a shortlist of potential partners and contact the companies with a request for information (RFI).
Step 3: Suppliers Provide More Information
Companies that receive an RFQ will need to provide additional information to the potential buyer. OEMs want to be informed that you deliver on schedule, zero returns, and have no unplanned internal downtime. Buyers are searching for companies who can distinguish themselves by providing rapid responses on products and services. Companies look for suppliers who can show transparency in product availability, specifically in on-demand materials such as steel, paper, and other sustainable solutions. If required, you need to document and discuss the service you've been providing to your customer base. You'd compromise on what a successful partnership with you looks like if you developed a list of expectations and key performance indicators (KPIs). Your prospect may seek product samples if your website has detailed product images. OEM engineers test your product with the expertise of the design team to see if it is working and what they need.
OEMs may also be interested in where your raw materials are purchased and what outsourcing you employ. Many large corporations frequently tend to be interred in corporate social responsibility projects, thus ensuring your green manufacturing and sustainability initiatives are well-publicized online.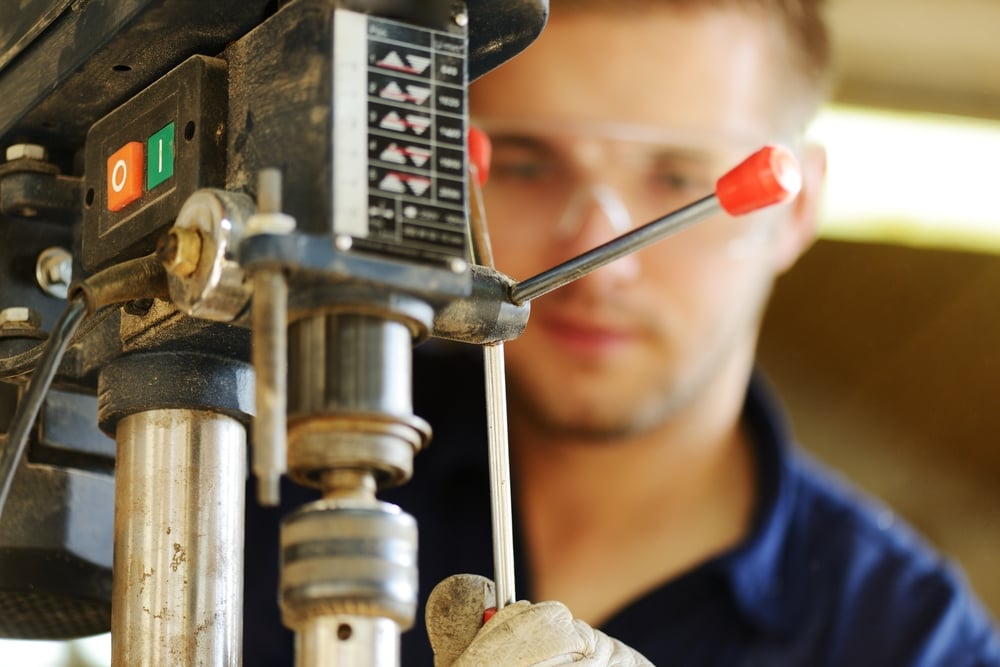 4. Customize and design your needed website
The next step for prospects is to schedule a site visit. Ideally, the prospect may want to visit your facilities in person to take a tour, evaluate your quality procedures, and interact with your most vital workers. Your internal manufacturing capabilities will be evaluated to ensure that your machinery and staff can produce the required quality and volume of parts. Due to the global pandemic, providing prospects with the option to view a virtual tour of your facility is beneficial as it increases the chances of selecting your company to be their supplier. As the buyer's design and engineering team begins testing their prototypes, you may need to travel to the prospects' facility to aid in product testing and provide input on the buyer's original design. It will be a huge plus if you can make design changes to improve manufacturability and profitability.
Also, the buyer may want to witness your expertise firsthand and request a sample of a custom part if they haven't previously. You'll need to supply samples with the prototype assembly, and you'll be required to help with installation and testing to ensure that the buyer gets the most out of it. It is necessary to examine the buyer's needs and provide any input to lower the overall costs. This could vary in product selection, design, volume, or shipping options. If all of the requirements are met and meets them better than other candidates, a supplier is selected. The procurement team evaluates whether each supplier specifies the necessary requirements set in step 1 based on the information obtained in steps 2 and 3. If so, the provider proceeds on to the next step. At acorn30, we offer a free consultation and would be able to provide solutions to designing your website.

Step 5: Acceptance As A Viable Partner
The company's new supplier setup step is conducted by the "winning" supplier, which encompasses contracts, paperwork, and, most vitally, a new opportunity. After acceptance, the supplier is added to the company's approved supplier list, making them available to the company's broad global network of purchasing professionals.
There are numerous variables involved when big companies choose a new supplier, as listed above. It is strongly encouraged to put extra effort into receiving an RFQ from companies. Once you receive RFQ's, your company should aim for RFI's. Improving your qualities listed in step 2 will help you in landing a big company!
-30-