Lead generation is critical for a company's success. Most businesses will be unable to grow if they do not have enough leads. Businesses do not put in enough effort in lead generation because they do not see a great return on their investment. However, this is often caused by lack of knowledge and using of old techniques. Below, we highlight some important lead generation techniques in todays digital marketing world.

What is Lead Generation?
To begin, a lead is any person who shows some sort of interest in a company's services or products they offer. The process of attracting and converting prospects into someone who has expressed interest in your company's product or service is known as lead generation. There are two types of leads, Marketing Qualified Lead (MQL) and Sales Qualified Lead (SQL). A Marketing Qualified Lead is defined as a customer who is likely to become a customer compared to other leads. An MQL is the target buyer persona that is comparable to your other leads and has the potential for a sale. Qualifications for an MQL may include what web pages they have visited, downloads, and engagement with business content. An SQL is defined as a potential customer who has shown interest in your products and services. The customer does not exist in your current database but has the likelihood of becoming a frequent customer due to the reasons of the products and promotions/deals of what your company offers.
Why is Lead Generation Important?
Lead generation is critical for a company's success. Most businesses will be unable to grow if they do not have enough leads. Companies can't rely on their gut instincts; they need well-thought-out strategies for the types of customers they want to attract. Businesses today rely heavily on online Lead Generation because it allows them to generate more traffic to their websites, which may lead to the conversion of those leads into customers. As a result, conversion rates rise, allowing a business to make significant profits. For marketers and the businesses they want to grow, lead generation is essential. Increased lead generation entails raising brand awareness and interest in your products or services, as well as developing interested prospects through the marketing funnel and into your sales pipeline. Due to purchases taking a long time to develop, B2B companies require a lead generation funnel.
View -> 5 Ways Manufacturers Can Transform Their Sales Organization
The Problems With Traditional Marketing
Disruptive marketing tactics have fallen into disuse because today's buyers are no longer at the mercy of businesses. Because various platforms have evolved into their own advertising mediums, they are accustomed to seeing thousands of advertising messages per day. Companies can now reach out to prospects through the networks they are using. With so many different media options and platforms to choose from, 67 percent of B2B buyers depend heavily on content more than they did a year ago to research and make purchasing decisions.
Buyers now have instant access to a wealth of information. Consumers today can access the resources they require with just a few clicks on their smartphones, tablets, or computers. Consumers are increasingly opting to self-educate in order to compare products, troubleshoot problems, and stay up to date on new innovations and technologies. People today are more likely to turn to social media to gain insight into a specific company or to receive support for specific application issues rather than reaching out to companies directly.
The Alternative: Inbound Marketing
Turning to inbound marketing strategies would be highly beneficial for your company. Inbound marketing is explicitly permission-based; contacts must already be looking for your company, and the primary objective is to get them to graciously provide their contact information in order to receive valuable promotions and company alerts.
Inbound marketing is an evaluated strategic approach; 77% of online customers prefer permission-based promotions via email. They also spend the substantial amount of time online engaging with custom content such as blogs, videos, webinars, and so on. Marketers respond by creating unique experiences that allow buyers to self-direct their buying journey. Furthermore, businesses that use inbound methods save more than $14 for every new customer. Manufacturers are shifting trade show budgets to inbound marketing because it is more cost-effective, generates more qualified leads, and simplifies the jobs of their sales, marketing, and product teams.
With inbound marketing efforts, your company could see massive growth and success. Developing growth in difficult industries, such as in construction industries can be a bit hard, however you'd be surprised where they are right now because of inbound marketing. With inbound marketing tactics and with a new redesigned website your company will drastically see an increase in quality leads for the sales team and increase sales revenue in your company in no time.
Methods of Lead Generation
Email Marketing:
One of the effectively used lead generation strategies is email marketing. In today's world, email marketing is a great way to increase your engagement with customers, pre-existing or prospective. Email marketing, especially using email automation helps gain traction with higher engagement rates, which will help your manufacturing business generate leads.
There are 3.9 billion daily email users. Taking advantage of the statistics will help your manufacturing company with more significant leads and sales. To ensure you are taking advantage of email marketing, we will look at some do's and don'ts that will help your manufacturing business to generate leads.
The process of lead generation involves strategically nurturing leads. Email marketing is one of the most convenient but yet effective methods to nurture potential leads. Taking it one step at a time will lead your manufacturing company to greater engagement.
Email Marketing Best Practices
Best Practices:
Use a Business Email Address: It's crucial to avoid using email addresses that look suspicious; email filters would increasingly register them as spam. In the email, state the name of the business and individual sending the email. Using a business email address in your company's marketing efforts would demonstrate that you are a business that offers legitimate products or services to its customers. This provides more security to the email recipients and eventually pushes recipients into visiting your site and becoming potential customers.
Use Grammar Check: Before sending out an email, it's crucial to check for any typos, poor grammar, and broken links. These are all factors that play in when utilizing sales and promotions in your email marketing efforts. An eye catching email that is well written strategically generated leads. If any are found in the email, the email recipient will most likely be suspicious, thus crossing your business off their shortlist. Using grammar check software develops assurance to the buyer. This increases the sales and promotions of your company.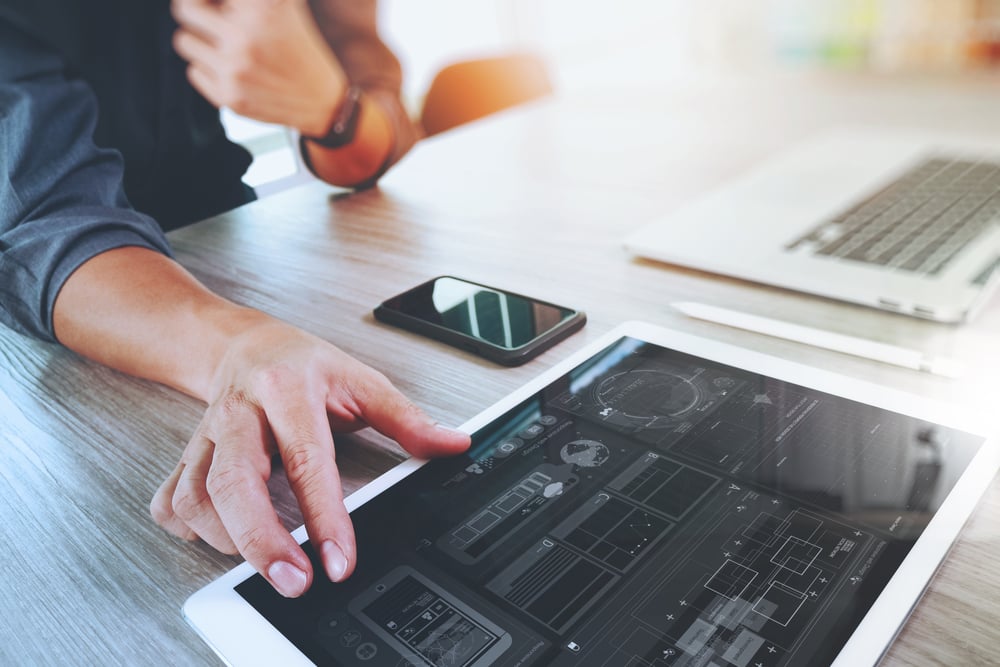 Tips to Effective B2B Email Subjects for Manufacturers
Manufacturing businesses often struggle with email marketing techniques to generate sales with prospects or existing customers. Email marketing may seem outdated, and you may wonder who even opens up spam emails anyway? However, using a compelling email subject line could be the gateway to lead generation if executed correctly.
Creating an Outstanding Subject Line: Excellent subject lines help recipients open your email through engagement. Studies show, 35% of email recipients open emails primarily based on a well-written and impressive subject line. As a reminder, a subject line shouldn't be too wordy. Your email needs only a few minimum words to state a clear incentive that compels recipients to reflect how the email might be valuable to them, increasing more readers and site visitors. Having more site visitors makes it more likely to convert them into customers with an email promotion.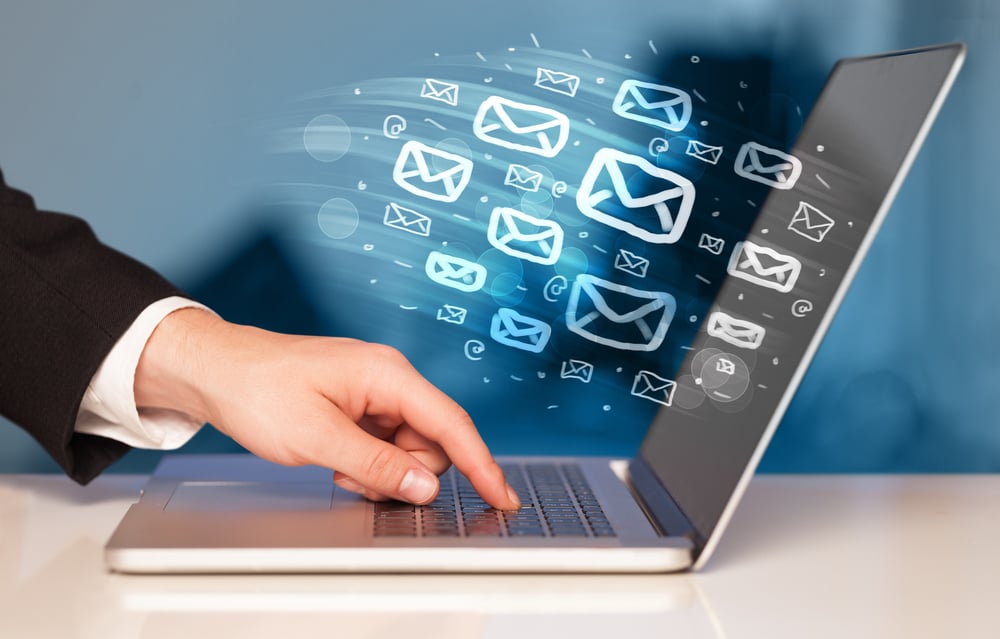 4 Types of Key Email Marketing for B2B Businesses
Welcoming Emails - Welcome emails are one of the more polite ways to introduce your company to a prospective client. The client already has some information on who you are at this stage, but it's the perfect opportunity to educate them on your brand.

Newsletters/Subscription - Email newsletters can even be the foundation of your manufacturing business. Subscription-based newsletters can be used as a tool for product updates or educating your list.

Offer/CTA Dedicated Emails - Dedicated emails are useful to send to people who are not on your mailing list because they feel important and as if the email was handcrafted to them. It can help manufacturers who wish to grow their email list by sending handcrafted personalized emails.

Transactional Emails - Transactional emails are emails sent from the sender to one recipient, which usually relate to transactions or account activity. Transactional emails can be a very effective way to get prospects to view your email and have a high engagement rate. As transactional emails help recipients complete an action, they tend to open and click on them. You could leverage this statistic and take advantage of it.
Website Design:
A well-designed website can assist you in making a favorable first impression on potential customers and nurturing to generate leads and boost conversion rates between the user and the manufacturer. Consider revamping your website to attract new leads and customizing the navigation bar for users to easily browse through your website without any error or confusion. A website that is visually attractive, easily navigable and loaded with content that users are looking for provides a pleasant user experience that customers are looking for.
Signs Your Website is Out Of Date
Your Website Has Not Been Updated With New Content in Over a Month - Google re-crawls sites that are posting new content regularly and prioritizes search rankings accordingly. Posting new content every month demonstrates to customers and prospects that you're committed to staying current.

Your Website is Not Mobile Friendly - Nowadays, smartphones and other mobile devices are convenient for searching products, gathering product information/specs, and comparing pricing. Thus, having a well - presented and responsive design of your website formatted on a mobile device will enhance the user experience.

Your Website is Not Secured - Having "HTTPS" in your address can help protect and safeguard your customers and prospects while also providing them a pleasant experience browsing on your website and can help your website rank higher in search results.
Steps for Responsive Website Design
Your Website Is Content Oriented - Customers and prospects focus on the content and valuable information that your website has to offer.

Your Website Is Responsive On Mobile Devices - Website should be compatible with all devices, including smartphones and mobile devices.

Your Website Has Easy Navigation - Accessible navigation enhances the user experience.

Your Website Is "Touch Friendly" Across All Devices - Users appreciate the interactive element of a site that can conveniently be browsed using their finger.

Investing In Testing Tools Ensures Your Site Is Accessible Across All Devices - Regular testing helps your website become an effective and responsive website for all users.
Manufacturing Website Platform Alternatives
Using a business website to its most potential can be tricky, and even choosing which platform to start on can be a challenge. WordPress is unquestionably a more powerful, adaptable, and well-established platform than Wix. It provides a wide range of themes and plugins, and its user base exceeds that of Wix. Regardless of which platform you use, effective lead generation needs a clear goal and strategy. Many components follow your lead generation efforts: your prospects, their buying habits, consistently be updated on buyer trends, and leverage all digital marketing channels to receive more prospects successfully.
Must-Haves on your Manufacturing Company's About Us Page
Company Credentials - Prospects look for specific credentials to ensure the quality and value of your products and services, as well as your company

Facility Information - Highlight key details about your facility on the About Us page: The location of the facility, Capabilities, Products and services of the highest quality

Video Marketing Content - Video content will further engage and interact with customers to browse on your website for longer due to more visuals and helps build trust between the customer and the company.
Aim To Target Buyer Personas - Generate effective and personalized content that will attract your target buyer personas as well as presenting them with a service.

Utilize Basic SEO Principles - Local SEO will prioritize buyers who are looking for a product or service in a location near them. If you are trying to attract an international audience, consider having your blog translated.

Implement Keyword Research and Use Google Trends - Investing the extra time into keyword research, your blog will most likely generate greater leads.

Build A Blog Editorial Calendar - Having a blog content calendar can help you organize your content ideas, stay consistent, and establish a content plan.

Thoroughly Think Out Titles And Headings - Making an effort to incorporate your keywords into your title to generate additional leads.

Include Metadata - Metadata is data that provides information about other data. For example, in blogging, the metadata would be a small paragraph or few sentences of what the blog is about. Metadata aids search engines with comprehending your web pages so that they can assist people in comprehending them in search results.

Utilize CTAs And Link To External Resources - This practice helps guide readers through content, establishes legitimacy for statistics and information, connects related topics, and directs potential buyers to conversion pages.

Use Images With Alt Text - Alt text is a short written description of an image. Alt text helps with SEO and guides viewers to your blog if keywords are used on Google images.

Structure The Blog In A Consistent Style And Format - Structuring your blog in a consistent style and format will help your professional image.
Search Engine Optimization (SEO):
SEO is the process of improving the ranking of web pages in search engine results pages. The higher your website ranks, the more likely it is that users will click, increasing not only organic traffic to your website, but also the value of your company. Manufacturing and industrial businesses can gain leads using local SEO as it can boost lead generation efforts by increasing brand awareness for your company. Local SEO will prioritize buyers who are looking for a product or service in a location near them.
Engaging Local B2B Buyers Via Digital Marketing
To market your business and product or service to local businesses, you need to understand your local customer behavior. Who is your target buyer persona? How would a local buyer learn about your business online? Do local buyers use social media frequently? Understanding the local market and customer behavior will allow you to make specific campaigns to target those audiences.
How to target audiences using digital marketing:
Social Media - This can include posts from family and friends, trending posts, posts from influencers, and much more.

Search Engines - This method would be through search engines such as Bing or Google primarily.

Promotions and Advertising - This can be via paid advertisements, email campaigns and using digital marketing.
How Manufacturers Can Prepare for Google Algorithm Changes
Google is the top SEO Tool used by marketers and, if used correctly, can indeed be the driving factor to lead generation for your business. Google is always changing their rules and constantly evolving their infrastructure. Businesses can take advantage of certain updates and prepare for each algorithm change in advance. Manufacturers can additionally optimize their web pages for search signals to rank them as high as possible on Google's search engine.
HTTPS - Securing your website using the hypertext transfer protocol secure (HTTPS) to increase website safety.

No Intrusive Interstitials - Intrusive interstitials are pop-ups, banners, and intrusive advertisements that provide a negative user experience on websites. Google does not find websites using these user-friendly and ranks them lower on the search engine.

Safe-Browsing - Review your website doesn't contain any malicious or deceptive content, such as malware or social engineering, and doesn't lead to any other pages that do so.
A Manufacturers Guide to Building a Strong Digital Presence
Using LinkedIn And Additional Online Business Directories - Online business directories are one of the most effective and efficient ways to attract leads. LinkedIn is a highly recommended platform to build digital presence among other business professionals.

Create An Effective Website - Your website and the content you have on your website can serve as a foundation block to your company's digital presence.

Homepage With A Story - Your homepage should immediately inform them of what your company specializes in and offers. It should be designed with your target buyer's needs

Exceptional About Us Page - Include years of experience, certifications and accreditation, experience with different types of customers and industries.

Service/Products You Offer - Your website should provide a page for each service or product you want users to browse through.

Contact Page To Convert Leads - Providing this information on the site will allow you to segment your contact list and use marketing automation to send the most meaningful and noteworthy information to your customers based on their specific interests and needs.

Analyze Website Performance - When it comes to determining how effectively your website is working and where improvements may be made, website analytics tools are vital.
Converting Your Leads
Lead Conversion:
As the decision-making process progresses, marketing teams require assistance in delivering high returns on investment, quality lead generation, and strong customer engagement activity through a variety of content for long-term customer relationships. As lead generation is essential to any business, it is important to have strategies to generate them. Marketing qualified leads are leads that have a high probability of becoming a customer, and marketing qualified leads become sales qualified leads. Categorizing MQL's/SQL's and knowing the differences between the two will help your business generate leads.
B2B MQLs Vs. SQLs: Key Characteristics
Key Characteristics/Differences:
To get a better understanding of MQL's and SQL's key differences, we can take a look at the buyer's journey.
MQL:
MQL's are prospects who have a high likelihood of generating a sale.
MQL's have similar traits as other buyers.
MQL's are near the beginning of the buyer's journey.
SQL:
SQL's are MQLs who have transitioned/shifted into the SQL category because they have requested further information.
SQL's are typically at the evaluation stage.
SQL's are in the later stages of the buyer's journey.
Marketing Qualified Leads and Sales Qualified Leads are both vital to the buyer's journey as, without one or the other, the whole system would collapse.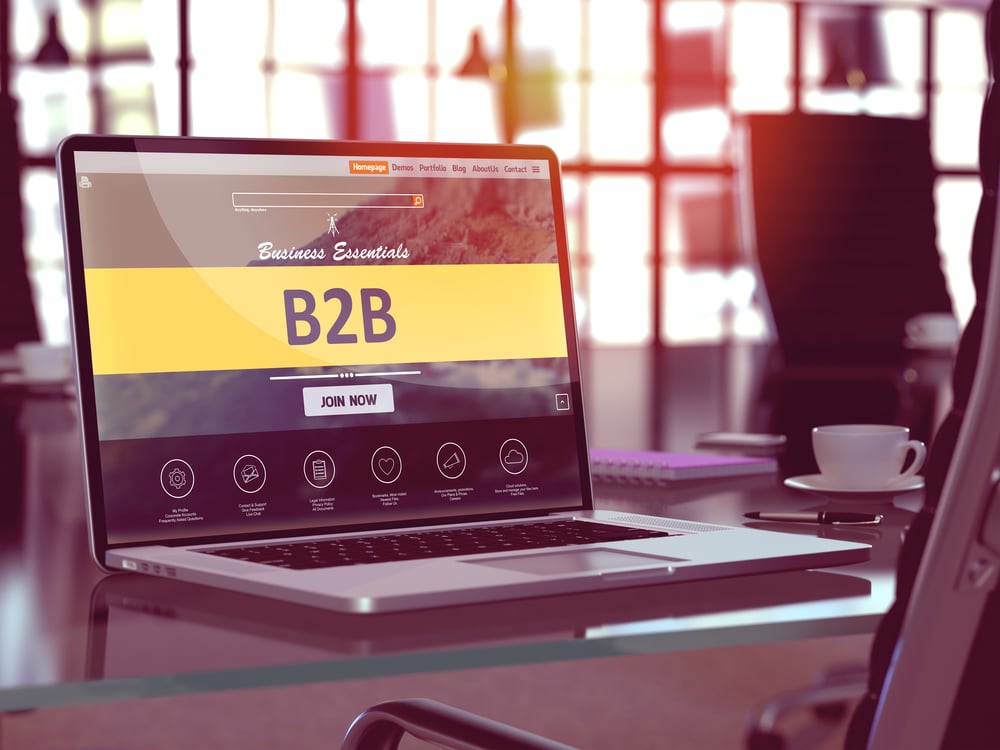 What Manufacturers Should Do to Convert a Lead
Utilize Google My Business - Google My Business is a free and easy-to-use tool for businesses to manage their online presence across Google. Includes Google search and maps

Follow-Up With Leads Promptly - The sooner you interact and connect with potential clients, the more chances your company will be at the top of their mind when they pick up the phone.

Categorize Leads Appropriately - Once you identify where each of your lead groups is in their decision-making process, you can create content that converts them into becoming customers.

Nurturing Leads To Convert From MQL to SQL - Although you can never predict when a customer will be ready to buy, a greater knowledge of their behavior trends can put you in a position to win their business.

Using Marketing Automation - Automation enables businesses to generate more leads without investing time in traditional outbound marketing and sales.
Sales and Marketing Alignment:
In order to increase sales you may need to take a look at your sales organization and create changes that will benefit your company. The steps your sales team takes to ensure they are aligned with marketing are referred to as sales alignment. Effective lead generation is only one component of the overall growth equation. To achieve maximum results and properly manage each lead throughout the entire cycle, sales and marketing must work together. Not many would think transforming their sales organization is mandatory, however doing so may be the key cause to increase revenue for your business! To help you transform your sales organization, we will provide some key ways to help your manufacturing company lead generation and ultimately create an organizational change that will benefit your business for the future.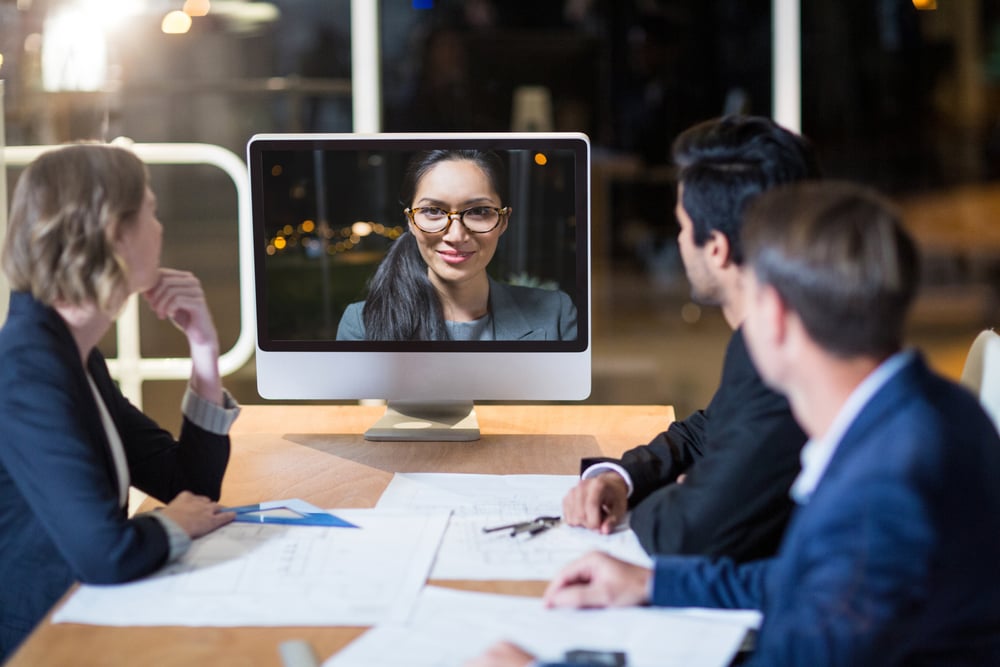 5 Ways Manufacturers can Transform their Sales Organization
Understand The Sales Process Is In The Hands Of The Buyer - Analyzing your prospective customers' needs from your current customers by asking them about their experiences with existing suppliers will give you a better foundation for the content to include on your website

Organize Your Relationship In A CRM - Implementing a CRM to your business model will help your company grow with everything you will need to market, sell and service your customers the right way, all in one place.

Using Automation And Email Templates - Using sales ready-to-edit email templates is quite efficient and saves time when reaching out to a prospect. Any email provider has the feature of allowing you to create your templates.

Parallel Your Sales And Marketing - It is strictly essential to increase transparency on both the marketing and sales team to grow your business; take a study at your past numbers and where they've led you.

Learn When To Say No - Although companies have the mindset that it is crucial to meet the customer's expectations, if the customer has unrealistic expectations that the company can't fulfill, the sales representative must learn when to say "no."

How Sales and Marketing Alignment Can Drive More Revenue
If you're a small manufacturing business, agribusiness or large scale operation, your company will benefit from aligning both your sales and marketing efforts. At the heart of it, sales and marketing alignment isn't costly to implement and can reap tremendous rewards. When the two operate as separate departments, inefficiencies exist in both areas. This in turn results in lost opportunities and lost revenue. In fact, companies with good marketing practices in place generated 208% more revenue from marketing efforts. The function of sales is to sell the company products and services. Marketing's function is to produce the necessary materials that enable the sale.
acorn30 is an inbound marketing agency working with manufacturing and agricultural businesses to help expand their marketing efforts. At acorn30, we'd love to provide solutions to your marketing struggles in a free 30-Minute Marketing Assessment.